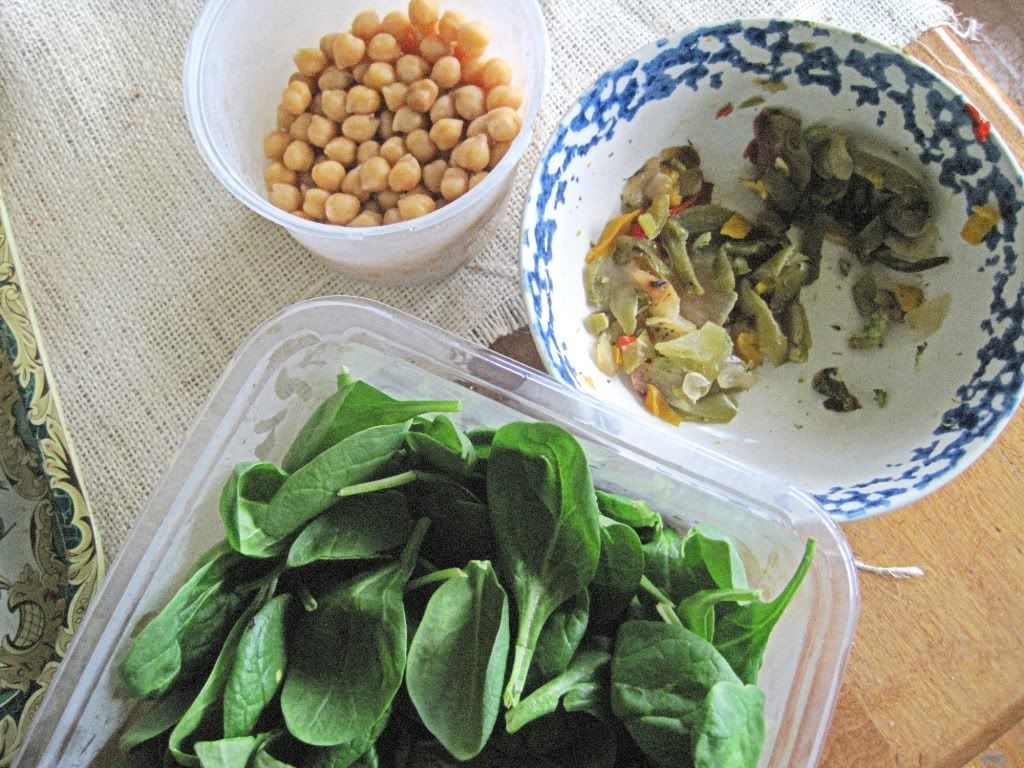 I don'
t
believe that hummus needs an introduction.
if you haven't eaten it, I'm sorry for you.
at least you've heard of it?
I really like

making hummus

in the food processor; if you soak and cook your own

dried chickpeas

, and maybe don't use the traditional hummus staple tahini, it can be a fairly inexpensive venture.
and better than buying it from a store.
this is a regular-ish hummus with the addition of

baby spinach

and

roasted peppers

.
the outcome is a

bright green hummus

; don't be afraid of it.
spinach has incredible

nutrients

, and somehow you don't get any earthy taste from the raw leaves, so it's a total

win-win situation.
and roasted peppers are just good.
pretty to look at, good for you,

delicious.
I used a bag of frozen chopped assorted peppers instead of buying and slicing them.
okay,

the hummus

.
chickpeas
(two cups or so)
garlic
(fresh garlic, garlic powder, whatever)
olive oil
(just a tiny bit)
baby spinach
( a handful)
peppers
(a handful)
throw everything into the food processor together
blend a little, scraping the sides if need be
keep on blending until it looks smooth
the end.