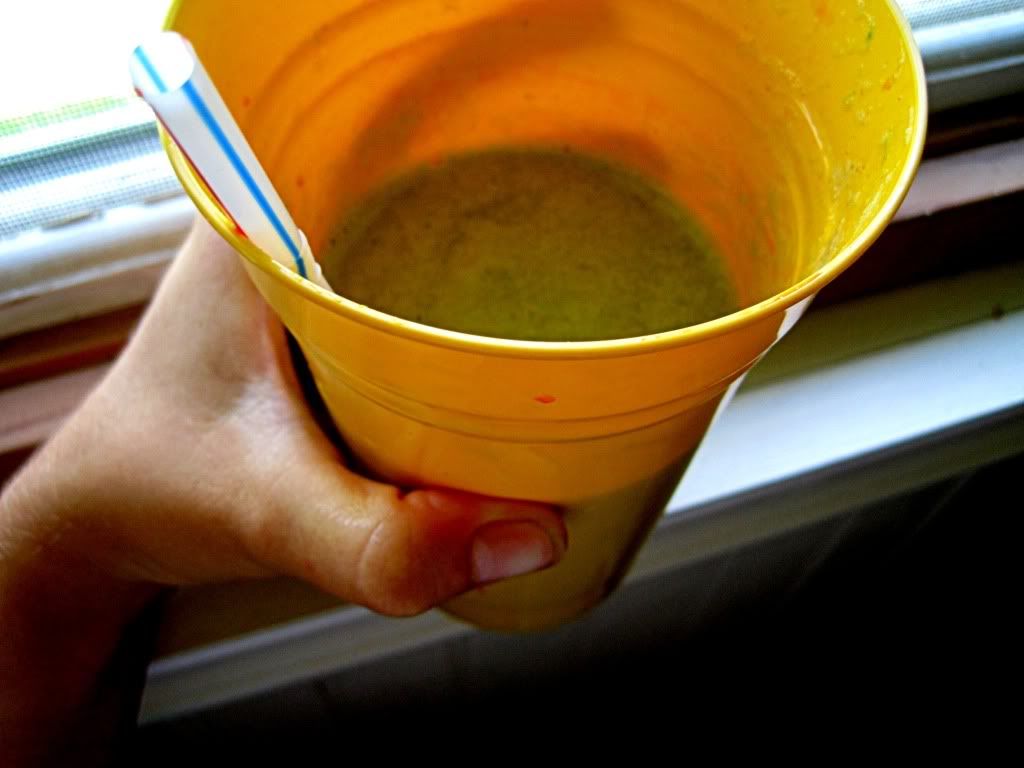 for food and healthie stuff, I like to keep it

simple

.
nobody wants a health-lovin recipe that requires a bunch of crap you can't pronounce and a detailed list for the

local organic health-food store.
so I'm divided about sharing juice recipes. do most people even own a juicer?
it might be silly. I don't know.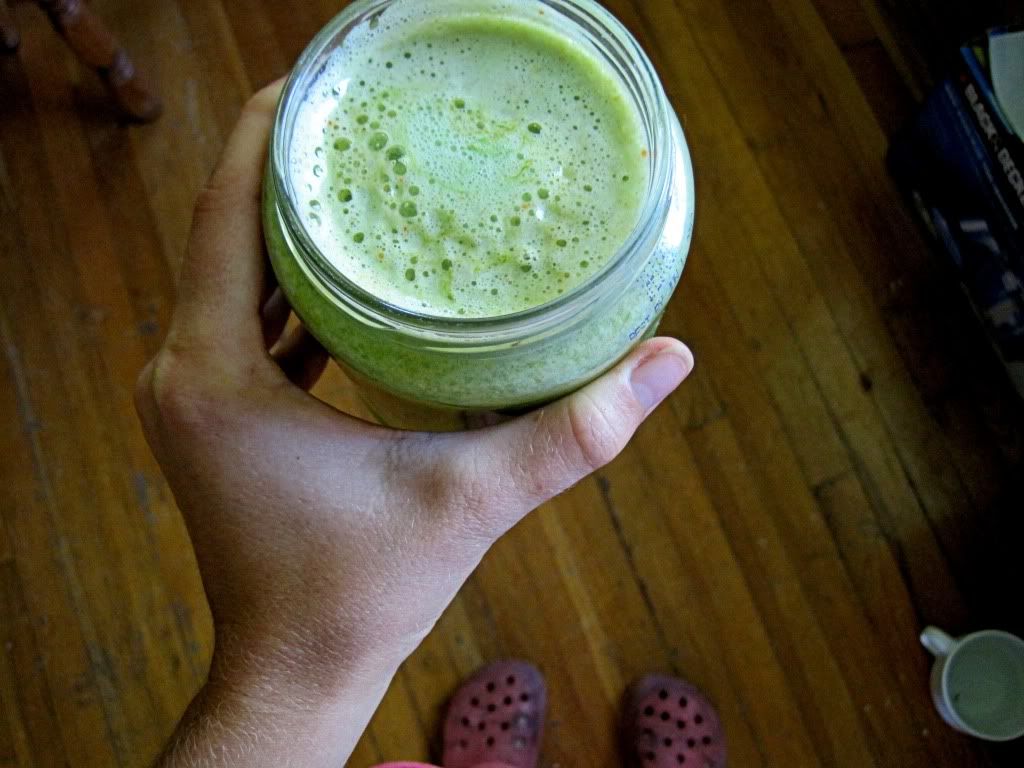 my juicer was a rather-impulsive buy a year or two ago, thinking I would somehow start juicing and

turn my life around one celery stalk at a time.
didn't happen. in fact, I hardly use my juicer because I so hate to clean it afterwards.
but here's a nice idea: juice a bunch at a time and

bottle the juices.
aha!
purists would say that the juice loses its benefits if you drink it more than thirty seconds after juicing. but this is homemade vegetable juice- who can judge me on that? it's this or chocolate water, people. take your pick.
anyway, ginger limeade.
if you do have a juicer, you will probably enjoy this.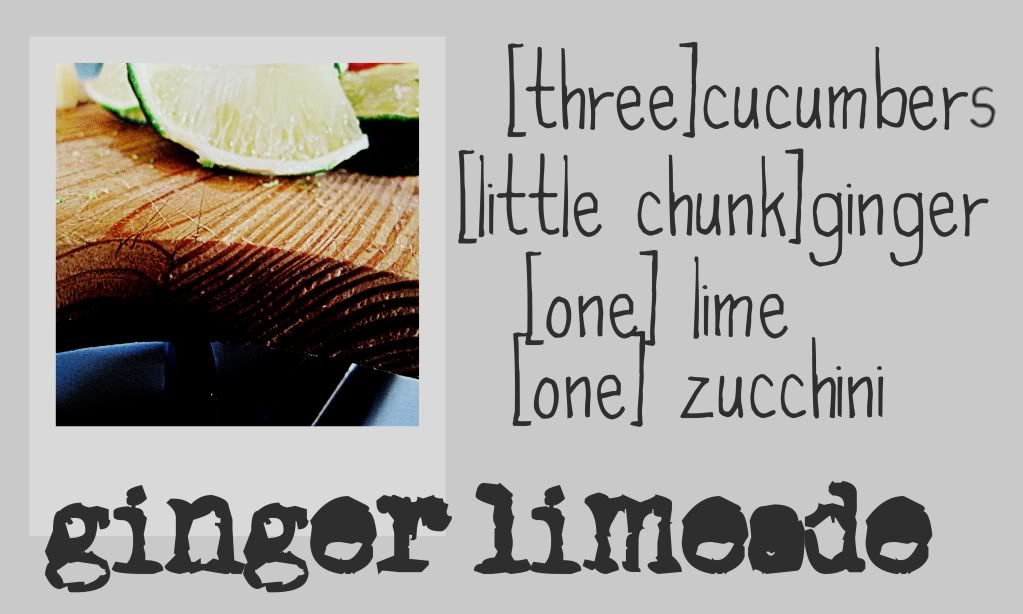 juice people, I hope you love it.