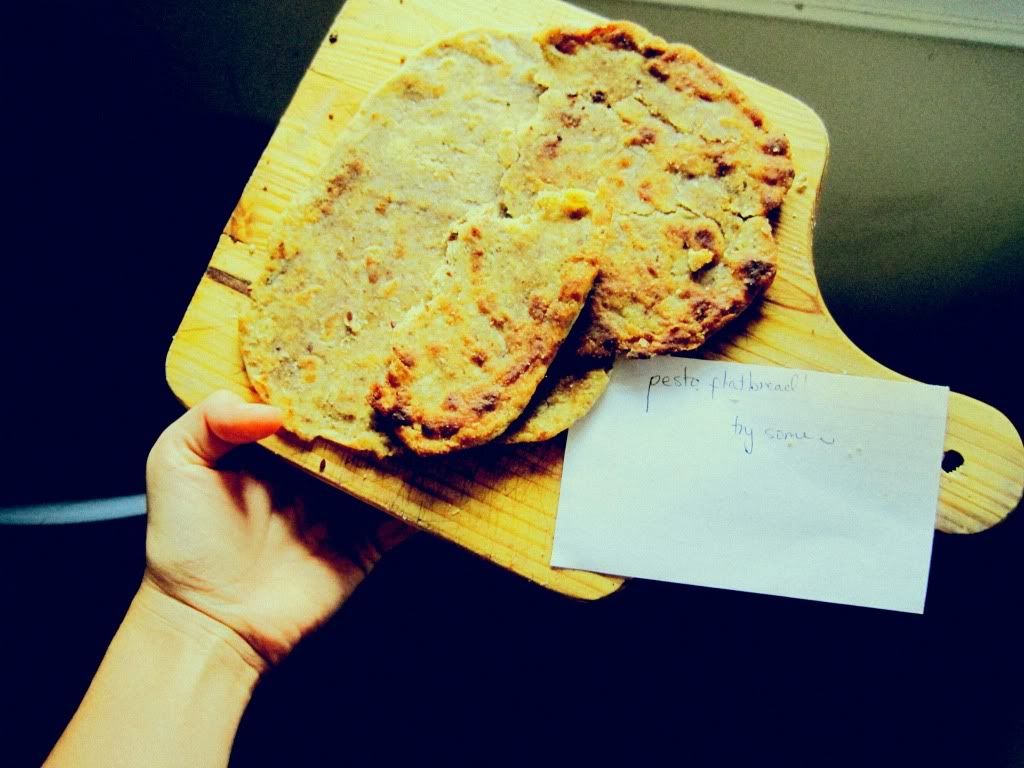 something about pesto, it can be used for anything. everything.
it's wonderful and makes

all food in its path wonderful.
so I made some pesto bread, and it turned into flatbread.
my room mates tried it

and really loved it- which means it's time to share with you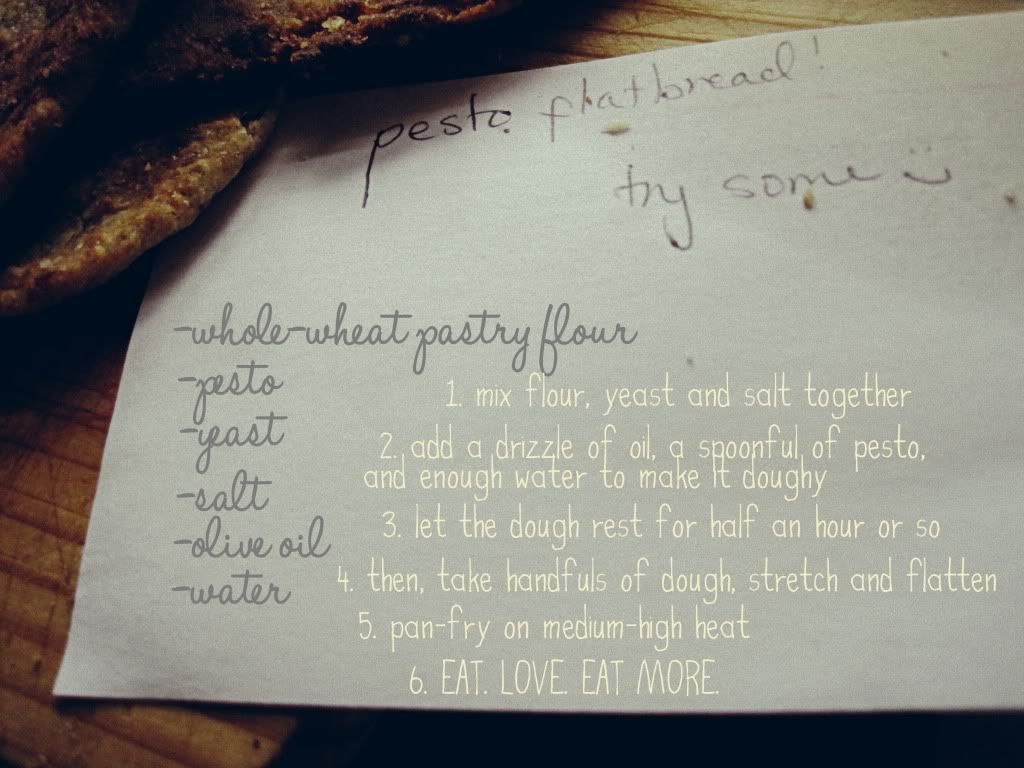 I hope you love it.