remember those crazy vegetables
I told you that I found?
a watermelon radish and a black radish.
well I sliced them up and roasted them with garlic and basil and olive oil.
honestly, it kind of scared me to slice up a normal-looking veggie and see neon pink inside.
and the black radish turned out solid white on the inside.
so peculiar, these vegetables.
I roasted them at 450 degrees for an hour or so, until they looked brownish at the ends, and they were yummy.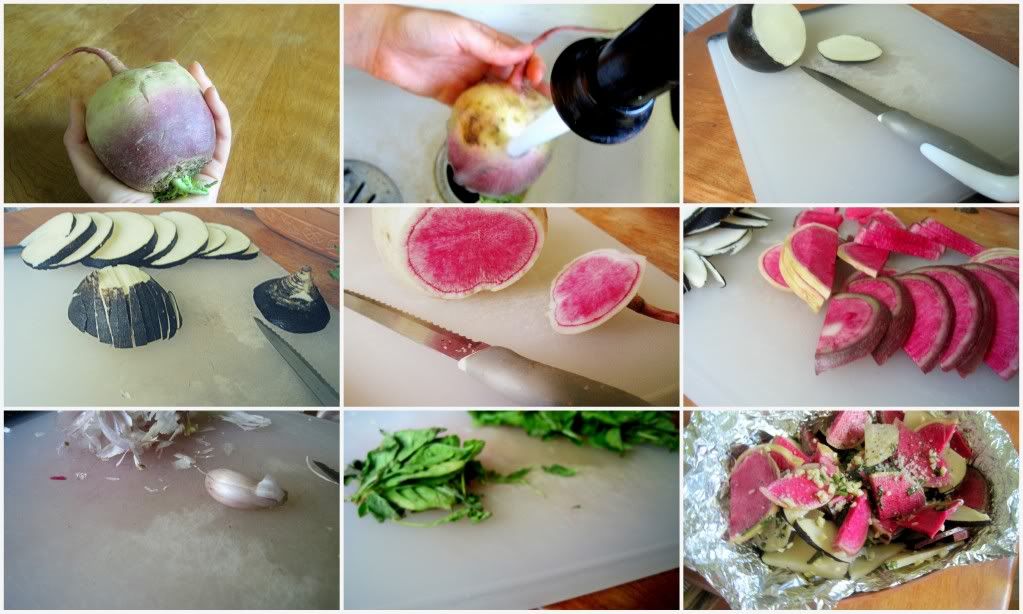 you should give them a try!
additional
watermelon
radish
links
additional
black
radish
links