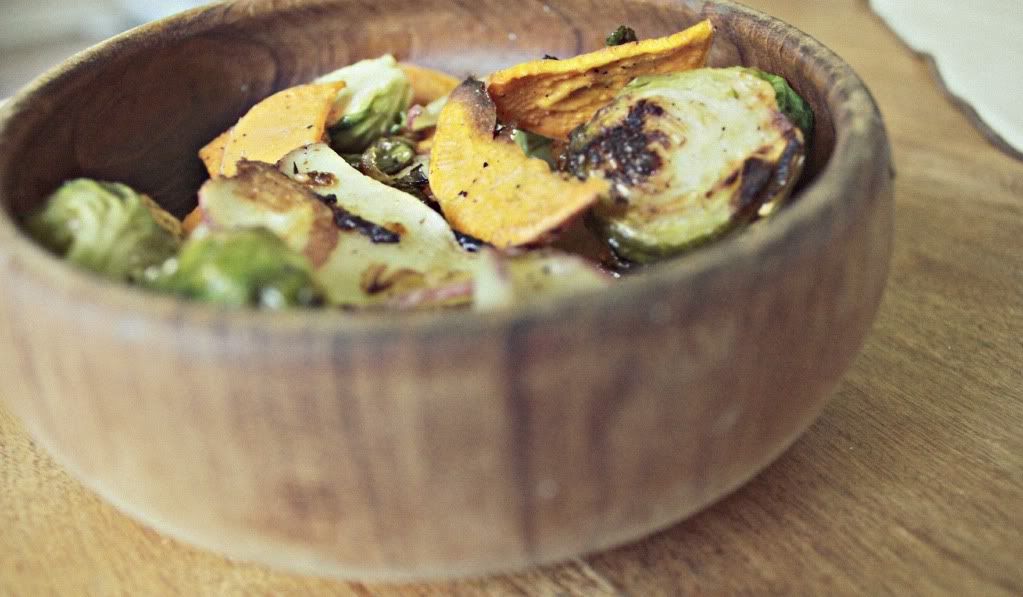 lately we've been having a lot of
room mate dinners
. so much fun to check the pantry and see what we've got around to make something neat out of.
usually someone has an ingredient or an idea to start with, and we go from there.
one of the best and most versatile dinners is
roasted vegetables
. just chop up your favorite vegetables, mix them in a bowl with olive oil, salt and pepper, and cook at 400 degrees until
crispy-brown
and beautiful.
anything goes!
sweet potatoes, brussells sprouts, carrots, onions- whatever you love most or have around.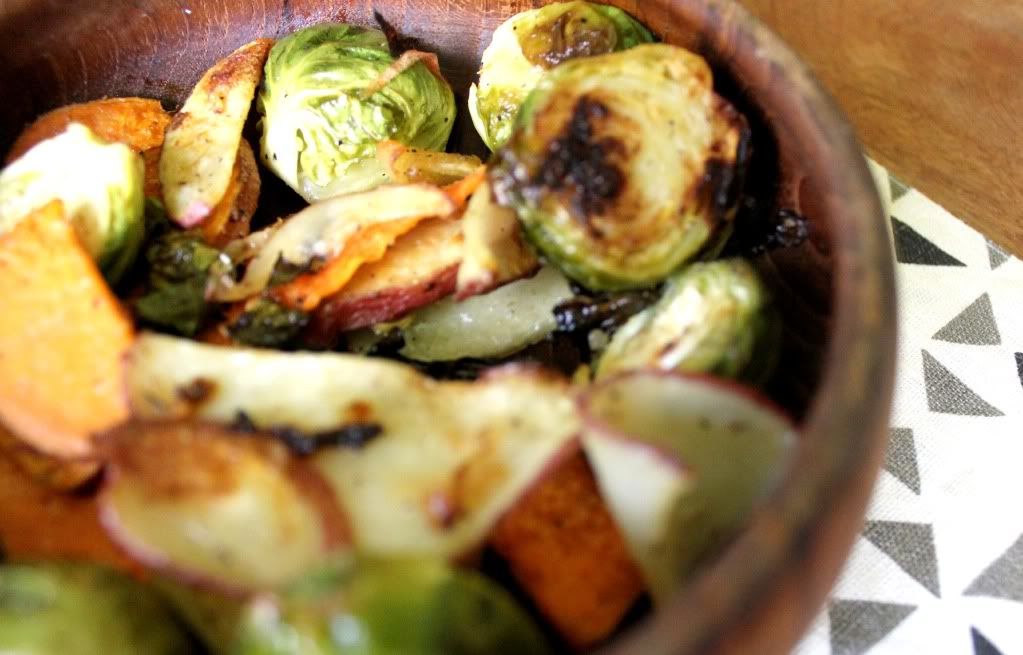 I hope you love it.