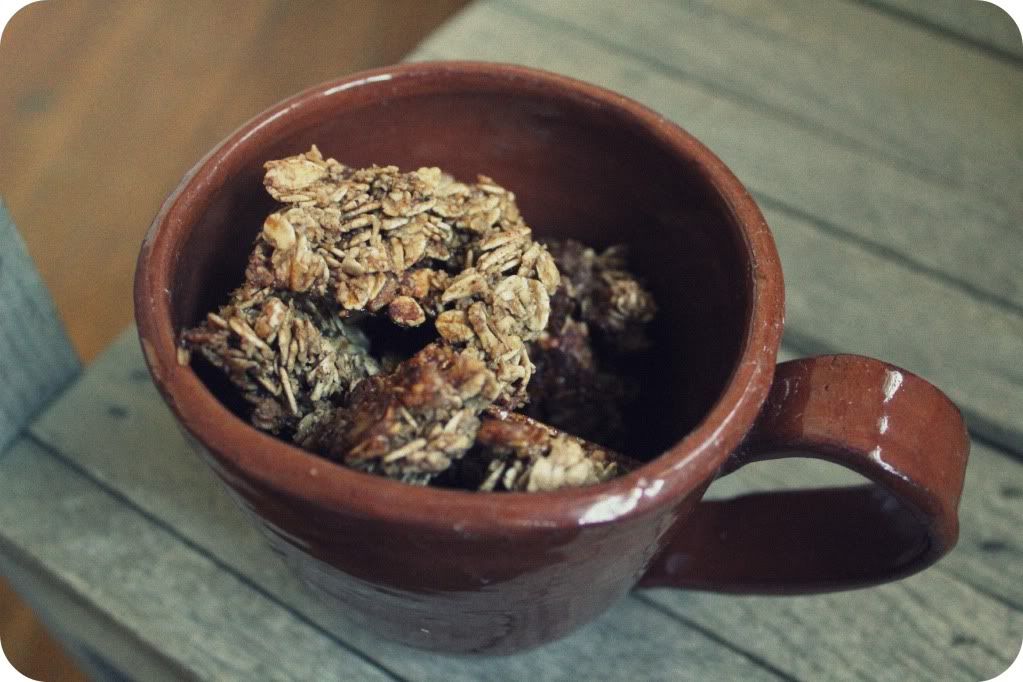 so,
granola and I
have never worked out very well together.
firstly, I always thought of myself as being
healthier-than-thou,
and therefore ignoring granola as a breakfast item [
choosing of course raw broccoli or some other lovely vegetable
].
things change
, of course.
secondly, I have
never had much success making granola
. it always burns or ends up too chewy and doesn't bake quite right.
this time I loosely followed the recipe for "tawny granola" found in
miss sophie dahl's wonderful cookbook.
it turned out so great!
I've been listening to
my mother
about "
getting more protein
", and having yogurt as much as I can to keep my immunity up.
and what goes better with yogurt than granola?
this is
a sit-down breakfast
for a
nice chilly morning
, with
coffee and tea alongside.
I hope you love it.