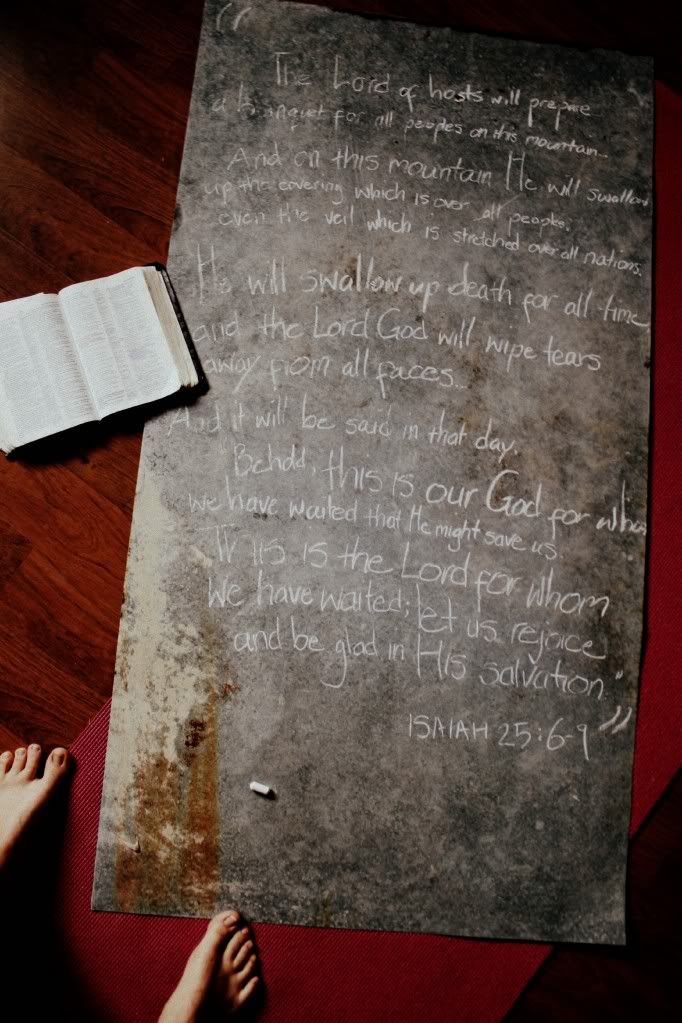 my dad and I found this old piece of tin in the woods, and I brought it home to savannah, liking it but not knowing what to do with it.
who knew that old tin works perfectly as a cool rustic chalkboard?
isn't it wonderful when peculiar thing become new and useful.